Master classe avec Dru Blair, sujet préraphaélite, technique mixte aérographe et pinceau.
Dru Blair Master class, Pre-Raphaelite, airbrush and brush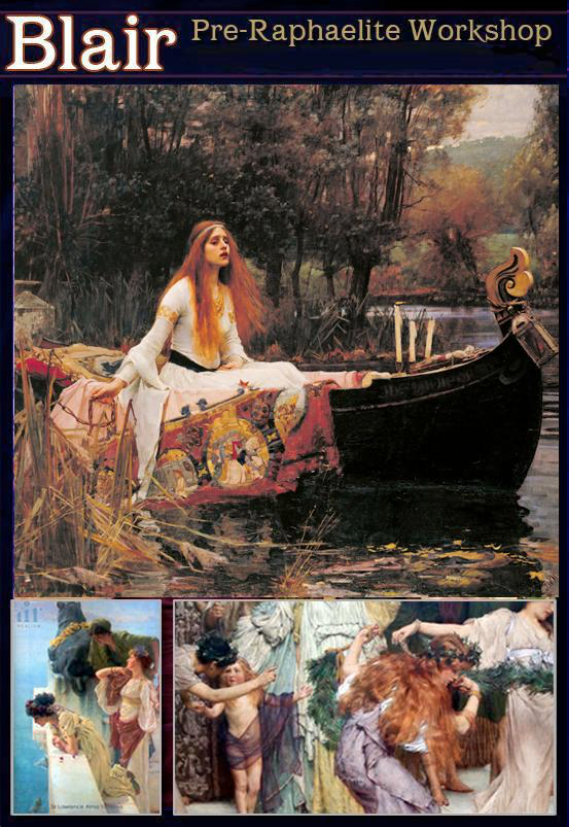 Dates :
Le 6, 7, 8 et 9 Juin 2019 / June 6th, 7th, 8th an 9th
Lieu / Place :
Musée compagnonnique de Nantes / Manoir de la Hautière, 14 rue Claude Guillon Verne, 44100 NANTES
Contact :
Juliengautier.decors@gmail.com / 06 29 70 24 71
TOUS LES DÉTAILS / All the details :


En quoi consiste ce cours de 4 jours :
Ce cours explorera la « re-création » d'une belle œuvre de l'âge d'or de la peinture. L'accent sera mis sur l'approche et la palette de couleurs pré-raphaélite. Dru appliquera ses propres techniques innovantes pour obtenir l'aspect et la sensation esthétique des maîtres peintres préraphaélites.
Cette classe utilisera des supports mixtes, y compris l'acrylique appliquée au pinceau et à l'aérographe sur une nouvelle toile spéciale.
What this 4-day course is about:
This course will explore the re-creation of a beautiful work from the Golden Age of painting. Focus will be on the pre-raphaelite approach and color palette.. Dru will apply his own innovative techniques to achieve the look and aesthetic feel of the Pre-Raphaelite painting masters.
This class will utilize mixed media, including acrylic applied with brush and airbrush on a new special canvas.

Qui étaient les préraphaélites?
La Fraternité préraphaélite était un groupe de peintres secrets qui avait rejeté les traditions de l'Académie royale de peinture en 1848. Ils recherchaient plus de beauté, de lumière et de réalisme dans leur travail.
Who were the Pre-Raphaelites?
The Pre-Raphaelite Brotherhood was a secret group of painters who rejected the traditions of the Royal Academy of painting in 1848, They sought more beauty, light, and realism into their work.
Pourquoi l'aérographe?
L'aérographe est un outil de mélange parfait, capable de modifier rapidement les couleurs déjà appliquées. Lorsqu'il est combiné à des outils traditionnels, l'aérographe augmente considérablement les capacités de l'artiste.
Why Airbrush?
The airbrush, is a perfect blending tool, and is able to quickly alter colors that have already been applied. When combined with traditional tools, the airbrush greatly extends the ability of the artist.
À quoi s'attendre dans cet atelier
Il s'agit d'un cours unique de 4 jours sur un sujet.
Cet atelier couvre les techniques, les palettes de couleurs et les approches de la peinture à la manière des maîtres anciens.
L'accent sera mis sur l'apprentissage de la combinaison des couleurs de la peau, des cheveux et des tissus à l'aide de la théorie des couleurs de Dru.
Esthétique et composition
Comment combiner l'aérographe avec le pinceau traditionnel
Sélection d'une toile appropriée
What to expect in this workshop
This is a 4-day guided hands-on single project class
This workshop covers the techniques, lighting, color palettes, and approaches to painting in the style of the old masters
Emphasis will be placed on learning to mix and match skin, hair, and fabric colors perfectly through Dru's Color Theory
Aesthetics and composition
How to combine Airbrush with the traditional brush
Selecting a proper canvas
Voici le panneau qui sera traité et peint par les étudiants pendant le cours :
Painting studied during the Masterclass :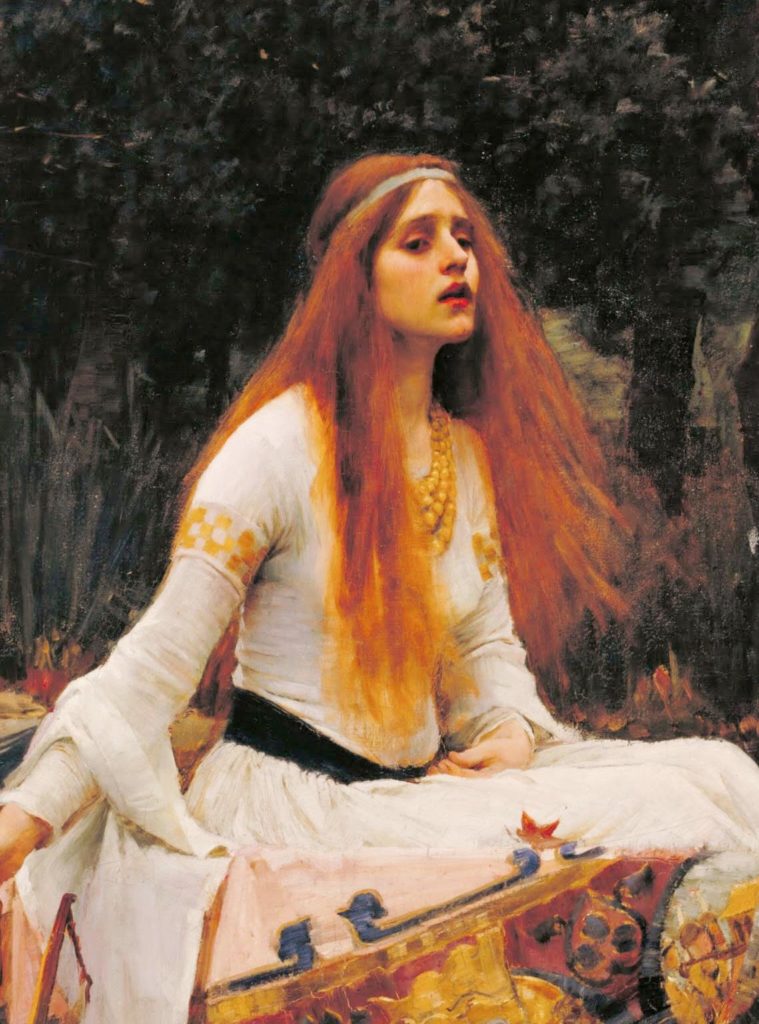 Dru Blair
Dru Blair a grandi à Columbia, en Caroline du Sud, et a commencé à étudier la médecine à la Furman University de Greenville, en Caroline du Sud. Au cours de ses études de premier cycle, il a découvert ses aptitudes artistiques et s'est orienté vers les arts plastiques dès sa dernière année, obtenant un baccalauréat en arts plastiques. Il a ensuite trouvé un emploi à Myrtle Beach, en Caroline du Sud, en tant qu'artiste aérographe peignant des chemises, où son succès rapide l'a incité à poursuivre ses études en art à l'Université de Caroline du Sud, en Colombie. Il a obtenu une maîtrise en beaux-arts et a commencé sa carrière en illustration commerciale.
Il a remporté le prix national d'excellence Airbrush, qui a ouvert la voie à une vague d'opportunités commerciales. L'année suivante, il produit sa première peinture pour l'aviation, « Power », qui est devenue la première des trois couvertures du magazine Air Force et reste le numéro un des tirages d'aviation existant. D'autres peintures pour l'aviation ont suivi l'avènement de sa propre maison d'édition, Blair Art Studios Inc. Plus récemment, il a fondé la Blair School of Art à Raleigh, en Caroline du Nord, et à présent la Blair School of Realism, à Blair, en Caroline du Sud. Il continue de vendre ses commandes et d'enseigner des ateliers de peinture dans son école et dans le monde entier et est considéré comme le peintre du réalisme le plus réputé au monde.
Dru Blair est membre à vie de l'Air Force Association, membre honoraire de la United States Air Force, membre à vie de la Army Aviation Association of America, membre de l'Association des concepteurs et illustrateurs de la Caroline du Nord, membre du programme artistique de la Force aérienne, membre du Graphic Artists Guild, artiste membre de l'American Society of Aviation Artists et membre du conseil d'administration de l'International Airbrush Association. Il est un conférencier invité à la World Airbrush Exposition et a été l'invité d'honneur du International Airbrush Forum tenu en Allemagne, qui a attiré plus de 10 000 artistes du monde entier. Dru continue de figurer dans les émissions de télévision et les interviews, ainsi que dans des dizaines de couvertures de magazines et de publications de livres. Les projets commerciaux ont inclus des thèmes populaires tels que le Budweiser
Bullfrogs. Il était l'artiste officiel de la couverture du livre Star Trek: couverture du livre Voyager, ainsi que de plusieurs autres détenteurs de licence Star Trek. Dru réside actuellement dans sa ville natale, Blair, en Caroline du Sud, où il dirige la Blair School of Realism.
Liste partielle des clients: Budweiser, Continental Airlines, United Airlines, Proctor & Gamble, Pepsi, Coca-Cola, Nabisco, Neutrogena, Bière Rolling, Rockwell International, McDonnell Douglas, McDonalds, Mattel, États-Unis d'aujourd'hui, Turner Broadcasting System, Magazine automobile American Legion Magazine, magazine Air Force, magazine de l'Association américaine des pilotes d'hélicoptères, Texaco, parc à thème Paramount, artiste de couverture et éditeur contribuant au magazine Airbrush.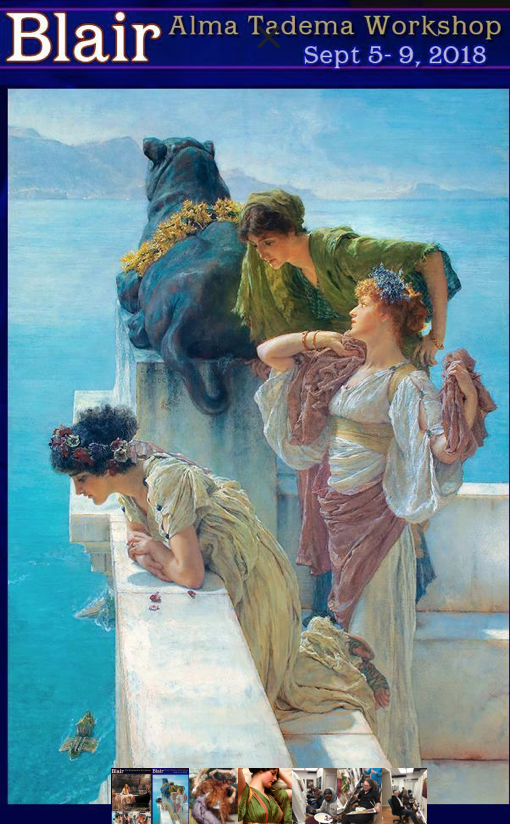 Dru blair
Dru Blair grew up in Columbia, SC, and began studying medicine at Furman University in Greenville, SC. During his undergraduate studies he discovered his artistic ability and switched majors to fine art in his senior year, graduating with a BA in fine art. He later found employment in Myrtle Beach, SC as an airbrush artist painting shirts, where his rapid success inspired him to continue his education in art at the University of South Carolina in Columbia. He earned a Masters Degree in fine art and went on to begin his career in commercial illustration.
He won the National Airbrush Excellence Award, which ushered in a wave of commercial opportunities. The following year he produced his first aviation painting, « Power », which became the first of three Air Force Magazine covers and remains the number one selling aviation print in existence. Other aviation paintings followed the advent of his own publishing company, Blair Art Studios Inc. More recently, he founded the Blair School of Art in Raleigh, NC and now the Blair School of Realism in Blair, SC. He continues selling his commissions and teaching painting workshops at his school and around the world, and is regarded as the top realism painter in the world.

Dru Blair is an Air Force Association Life Member, Honorary Member of the United States Air Force , Army Aviation Association of America Life Member, member of the North Carolina Association of Designers and Illustrators , member of the Air Force Art Program, member of the Graphic Artists Guild, Artist Fellow member of the American Society of Aviation Artists, and board member of the International Airbrush Association. He is a featured lecturer at the World Airbrush Exposition, and was the Guest of Honor at the International Airbrush Forum held in Germany which drew over 10,000 artists from around the world. Dru continues to be featured in television shows and interviews, and on dozens of magazine covers and book publications. Commercial projects have included popular themes such as the Budweiser

Bullfrogs. He was the official artist for Star Trek: Voyager book covers, as well as several of the other Star Trek licensees. Dru currently resides in his ancestral hometown of Blair, SC where he operates the Blair School of Realism.

Partial client list: Budweiser, Continental Airlines, United Airlines, Proctor & Gamble, Pepsi, Coca-Cola, Nabisco, Neutrogena, Rolling Rock Beer, Rockwell International, McDonnell Douglas, McDonalds, Mattel, USA Today, Turner Broadcasting System, Automobile Magazine, American Legion Magazine Air Force Magazine, American Helicopter Pilots Association Magazine, Texaco, Paramount Theme Park, Featured Cover Artist and contributing editor for Airbrush Magazine.